Warning: Illegal string offset 'video_embed' in /var/www/apartment-tips/wp-content/themes/wp-glide-prem/single.php on line 28
Here are our most recently uploaded videos to our video syndication network which consist of a variety of sites such as: YouTube, MySpace, Yahoo, Dailymotion and many others!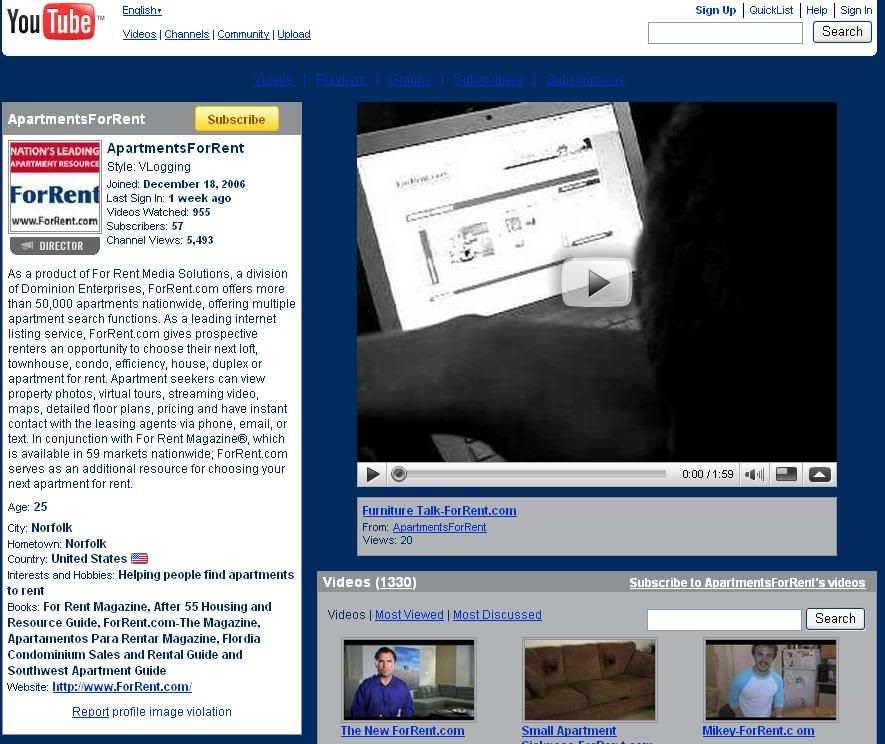 Take a look….
ForRent.com Gateway Village Apartments For Rent in Salem, OR
ForRent.com Brookdale on the Park Apartments in Naperville, IL
ForRent.com Arbour Park Apartments For Rent in Tempe, AZ
ForRent.com Fairfield Place Apartments in O Fallon, IL Video
ForRent.com Lookout at the Ridge Apartments in Washougal, WA
ForRent.com LionsGate Apartments in Hillsboro, OR Video
Have we showcased your apartment community yet? If so, let us know!!
Category: Property Managers & Owners